Gladiator, ready?
So spoke John Anderson in the classic 1990s TV show Gladiator. What's that got to do with IP law? The answer can be found in the case of KBF Enterprises v Gladiator Nutrition [2018] EWHC 3041 (IPEC), handed down by Recorder Amanda Michaels on 9 November 2018.
The case is one of trade mark infringement and passing off. As you'll remember, one of the eponymical Gladiators was named Warrior, and was played by a man called Daniel Singh – the Third Defendant.
The Claimant, KBF, also known by its trading name of BodyBuilding Warehouse, own marks including WARRIOR SUPPLEMENTS and WARRIOR in classes 5, 30 and 32, covering goods such as protein supplements and vitamins. KBF had been using WARRIOR on its goods since about 2010 and registered its marks between 2012 and 2016 – long after Ulrika Jonsson had thrown in the towel (we'll ignore the 2008 Sky reboot).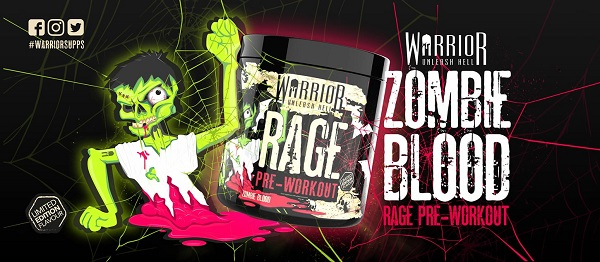 This likely would never have caused any issues – with the show off air there was very little likelihood of conflict about use of the Warrior name. However – in 2008/2009 Mr Singh decided to enter the fitness supplement market, using his 1990s Gladiator moniker, by starting what he named the "Warrior Project", a fitness supplement business that would capitalise on people's familiarity with his name and the Gladiators TV show.

To skip to the conclusion, KBF was ultimately successful in their trade mark infringement claim under 10(2) against Mr Singh and Warrior Project;  though there were some interesting legal points arising in relation to pleading and proving reputation, and availability of the own name defence which are worth considering in a bit more detail. 
Reputation & Enhanced Distinctiveness
KBF were unable to convince the Court that their WARRIOR marks had a reputation in the UK, for the purposes of 10(3) or for enhanced distinctiveness under 10(2). KBF were also criticised for not specifically pleading this issue:
"[36] … The Particulars of Claim alleged that the Claimant had "amassed substantial goodwill and reputation attached to the marks Warrior and Warrior Supplements," but that point appeared to relate to the claim to goodwill, rather than the claim for trade mark infringement. Furthermore, the claim based upon sub-section 10(2)(b) was pleaded without reference to or reliance upon any enhanced distinctiveness of any of the Claimant's marks."
KBF also struggled with the evidence necessary to establish a reputation in the marks, despite having turnover of over £500,000 in 2015. The documents provided did not go back far enough and the sales were not broken down enough by country or by date to convince the Court there was a reputation in any of the marks, and the evidence of social media activity didn't appear to have a sufficiently high level of reach (perhaps an aspect for brands to consider when deciding between pay-per-click and pay-per-view models of social media advertising).
Own Name Defence
Could Mr Singh rely on the own name defence in respect of his use of the word Warrior? Sadly not – that would have been a real crowd pleaser. The defence was advanced by Mr Singh and the other defendants on the basis that Warrior was a trading name. If that had been found to be the case then Mr Singh would have had a defence to the infringement claim.
There was evidence that Mr Singh was known by the name in the industry, for example by promoting supplements by other companies, at events and in magazines. Unfortunately this was not enough:
"[56] … the evidence of his use of the name Warrior alone, as a trade name, without use of his full name, was not sufficiently consistent or extensive to show that Warrior was his trade name, even by September 2015."
The Recorder went on to find that even if the name Warrior had been a trading name, it would have only been Mr Singh's trading name as an
actor/entertainer and martial arts specialist, and even then it would not have been chosen in accordance with honest commercial practices, given Mr Singh's awareness of the Claimant's marks.
Hopefully the Crystal Maze or Fort Boyard next.