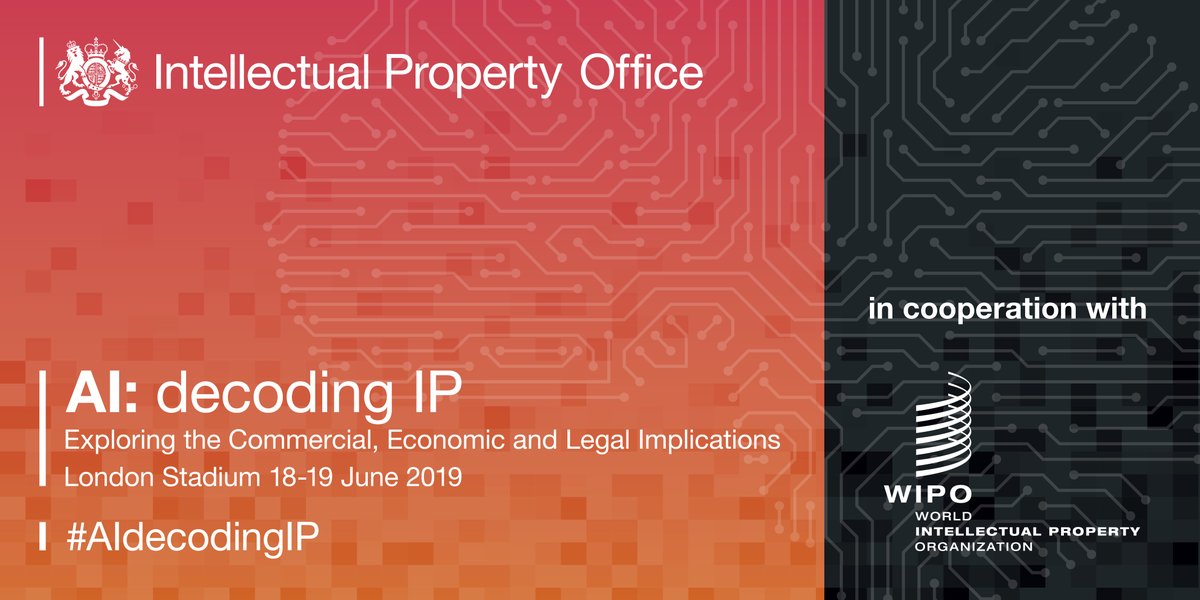 On 18th June 2019 the UKIPO and WIPO hosted 'AI: Decoding IP': a conference dedicated to the AI zeitgeist in the intellectual property industry.
Part One features the introductory comments from Lord Kitchin and Francis Gurry of WIPO, followed by the panel on new business models, and how AI is disrupting IP.
This post, Part two, features the afternoon sessions on ownership, entitlement and liability (featuring Prof. Lionel Bently, Dr Eleanora Rosati, Prof. Tanya Aplin and others) and the sesison on ethics and public perception (Dr Christopher Markou and Dr John Machtynger of Microsoft).
Ownership, Entitlement and Liability
The afternoon is promised to be a "contentious" session.… Read more...